PROPOSALS FOR WATERLOO: THE VERTICAL GALLERY

During
Proposals for Waterloo
, audiences were invited to explore the unexpected and underused spaces of Waterloo Centre. Unlike a conventional gallery, these works were placed across different floors of the building, transforming it into a 'vertical gallery'.
For more information about Proposals for Waterloo, click
here
.
Click on image to view in full size.
Lost in the Midst of Time (2017)
Proposals for Waterloo begins on the 15th floor with Kayleigh Goh's painting installation. Visually inspired by the cracks and peeling paint around Waterloo Centre, she incorporated construction materials and debris as both canvas and paint. Adopting the language of aging architecture, combined with a soft palette, the artist invites us to contemplate the impermanance of the structures around us.

Click on image to view in full size.
So Far Yet So Near (2017)
On the level below, Chan Jia Yu's work explored the idea of temporality through the medium of plastic bags, which are objects that quickly transform from an essential into trash. The installation focused on the lightness and translucency of the plastic bag, and how natural elements like wind and light alter our experience of this common object.
Click on image to view in full size.
Take Shelter (2017)
Unwanted items collected from residents formed the foundation of this spatial collage of drawings and objects. Woven together with imagery inspired by Waterloo Centre as well as the artist's personal items, the resulting installation resembled an imagined temporary residence, overlapping the memories and experiences of both the artist and the residents.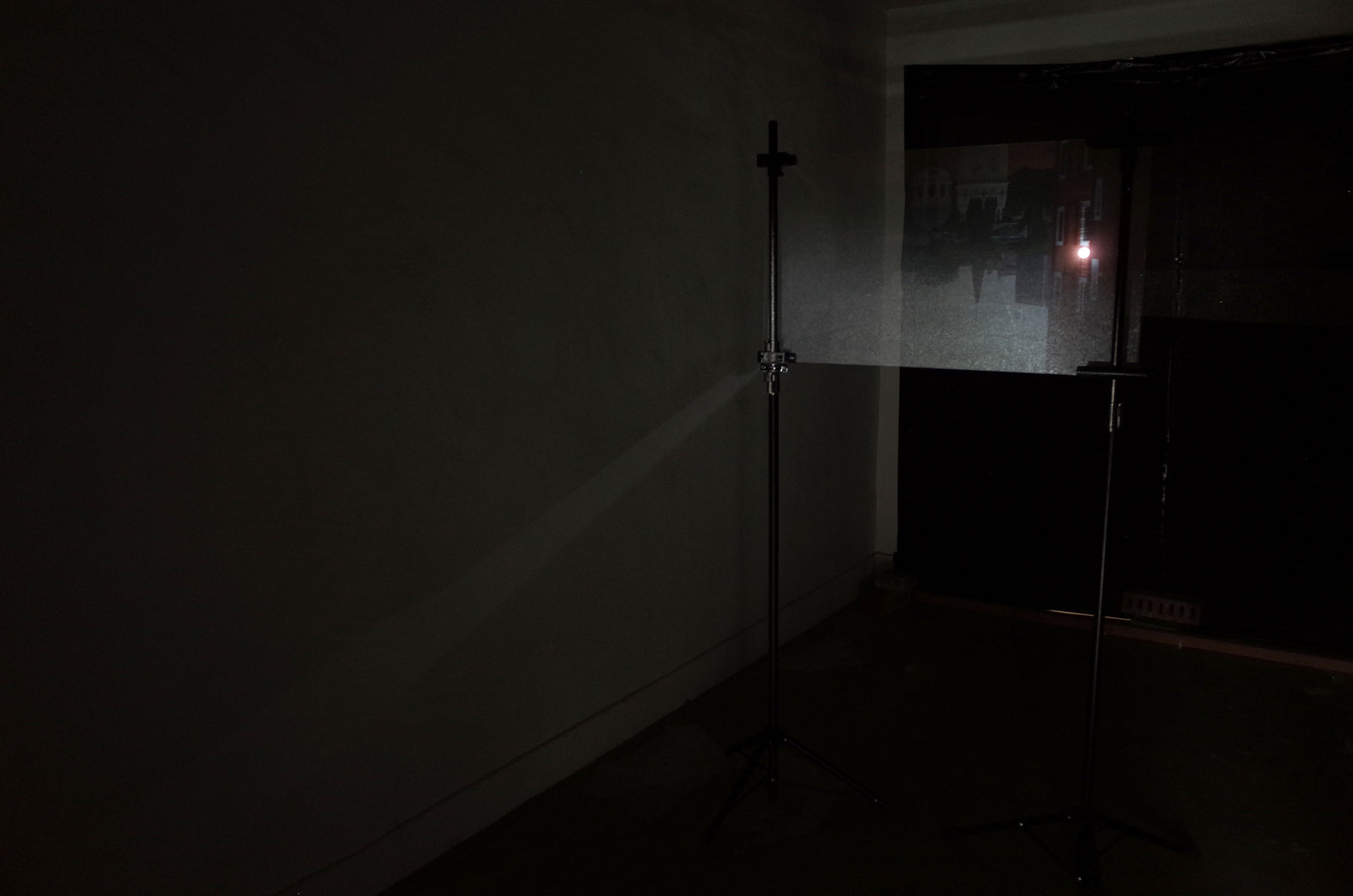 Click on image to view in full size.
The Screen to the Outside (2017)
Within a darkened area, the artist created a camera obscura that reflected the landscape surrounding Waterloo. This natural projection was then overlapped with a digital projection. By distorting audiences' vision of the exterior, the work paralleled our modern ways of seeing and understanding the world through digital screens.

---
Click on image to view in full size.
Love Shrine (2017)
Waterloo Centre is an aging building with aging residents, yet is surrounded by constant redevelopment. In response to these juxtapositions, the artist appropriated the domestic form of the bed, using the coarse material of tulle to represent how wrinkles in bed sheets record the movements of the bed's user(s). Suspended within a cell on the 12th floor, the bed took on an overwhelming shrine-like quality.

CONTACT US
OH Open House Ltd
90 Goodman Road
Blk B #05-09
Singapore 439053