WHO ARE WE? WHAT DO WE DO?

OH! Open House is an independent arts organisation that tells alternative stories of Singapore through art. Since 2009, we have provided more than 25,000 people with the unique experience of appreciating art and heritage outside of museums and galleries – from strangers' homes to underutilised public spaces. We work with artists to present art in unconventional locations, or in surprising new ways. Through our diverse programmes, OH! creates opportunities to understand and connect with the everyday on a more meaningful level.


HOW DO WE TELL STORIES?

We offer programmes that combine art and heritage. We put artworks that respond to spaces they are housed within i.e. they are site specific – they tell stories of the spaces they are housed in and/or can only be best experienced within those spaces. We offer:




Art Walks

We are experience specialists. Nobody does tours like we do. In the format of guided tours, audiences get to step into private homes and spaces to see museum-worthy artworks. Art exhibitions can leave audiences feeling disconnected – art-speak can be intimidating; or else people use art as selfie backdrops. In this sense, heritage walking tours can connect visitors much better with the neighbourhoods, with our spaces. What differentiates us with heritage walks is that you don't just learn, you experience through the art and the stories that lie within. Today, our art walks remain unique and popular despite that free heritage and art trails are dime in a dozen. Close to 5,000 ticketed guests visited our 2018 edition in Emerald Hill.

Art Experiences

We have turned terraced houses into museum and artworks. We have converted HDB staircases into galleries – you get to start from the highest floor, make your way down, with each floor encompassing a different work, a different story. Whilst transforming spaces with artworks, we give audiences a chance to explore Singapore and learn about her.
WHAT DO WE HOPE TO ACHIEVE?
Provide Alternatives
---
Provide alternative ways to experience art, outside of museums and galleries.
Give Opportunities

---
Give local artists opportunities to experiment with site-specificity – to unlock or even create new meanings to our everyday spaces.
Challenge Audiences

---
Challenge audiences to think deeper about the immediate environment they inhabit, and the larger context of Singapore.
OUR ORIGIN STORY
"When I first moved to Singapore, I shifted with my few belongings into a shophouse. I wanted to use the space better, so I invited an artist, Xiao Yun, to do something. All I gave her was a house key. No guidance, no parameters. I enjoyed the process and final installation so much, I thought, "Why don't my neighbours do the same thing?" Alan [co-founder] was the first person who not only loved the idea, but wanted to do it. For our first few art walkabouts, it was just Alan and me with a part-time team. Today, we have a full-time team, and we are an Institute of Public Character. We continue to bring art out of museums and galleries and into our everyday spaces, bringing art to the public. Most importantly, we give artists opportunities to lead national conversations – to question our way of life, to chart our way forward."

— Oliver Bettin, Co-founder, Chairperson
---
WHAT DO PEOPLE SAY ABOUT US?
"I like seeing regular paraphernalia from the school classrooms and the residents' own decor amongst the exhibits… Each OH! Open House event I've managed to attend has been memorable and different..."


–– @Pickleandpepper, Audience, OH! Emerald Hill



"I have always appreciated OH! for its courage to challenge Singapore. I would even use the word 'radical', for the fact that it made art walkabouts a thing in a tightly-regulated city, and introduced art into neighbourhoods where some people do not even have the slight interest to step into a museum to look at art. It forces artists to explain art to (sometimes illiterate) kopitiam uncles, and forces yuppies to listen to stories about back alleys and people whose voices are small and forgotten. It forces the exchange between the unlikely, ruffle some feathers, and get us thinking."


–– Lim Qi Xuan, Designer and Sculptor, worked with OH! in 2015 – 2016




BOARD MEMBERS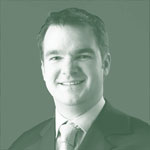 Oliver Bettin

Chairperson
Oliver is the Managing Director and Global Head of Business Controls for Fixed Income and Currencies at Deutsche Bank, where he has worked for the past 18 years in various positions across Trading and Risk Management in London, Geneva, New York and Singapore.
Alan Oei
Member and Executive Director
Alan is an artist-curator whose work and projects examine the intersection of art history and politics. As an artist, his work has been shown in Singapore, Malaysia, Hong Kong, Australia and the USA. He was previously the artistic director of Singapore's first independent contemporary arts centre, The Substation.
Linda Neo
Member
Linda has a career span of more than 30 years as an institutional broker in the over-the-counter markets for financial and energy markets. Together with her husband, they are keen art collectors with a portfolio of modern and contemporary of Southeast Asian artists. In their private artspace they curate their own collections which have been loaned to museums in the region.
Lisa Robins
Member
Lisa is the Head of Transaction Banking at Standard Chartered. Her international banking career spans over 25 years working across Europe, the USA, and Asia. Lisa is ranked as one of Top 20 Women in Finance by Finance Asia in 2011, and was awarded Transaction Banker of the Year by both The Asian Banker in 2013 and The Asset in 2014.
Philip Morgan
Member
Philip started his career at the BBC and spent many years in UK broadcasting before becoming the Controller of Operations for the world's first entirely digital direct-to-home satellite TV service. Later, he was a consultant with a Government of Singapore Research Institute and subsequently joined one of its video software ventures as Chief Operating Officer.
Ryan Su
Member
Ryan is Head of Art and Cultural Property Law at WMH Law Corporation and represents museums, galleries, artists and art collectors. Ryan was awarded the Patron of the Arts in 2017. Most recently, he was invited to the Solomon R. Guggenheim museum's acquisition committee on Asian art. Ryan is also Contributing Editor at ArtAsiaPacific.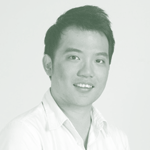 Seng Yu Jin
Member
Yu Jin is a Senior Curator at the National Gallery Singapore. He recently completed a PhD at the University of Melbourne, on the history of exhibitions in SEA. He was previously a lecturer at LASALLE College of the Arts in the MA Asian Art Histories and BA Fine Arts programmes. Now, he lectures in the Minor in Art History at the National University of Singapore.
Tan Kheng Hua
Member
Kheng is an award-winning actress and producer in Singapore. She is seen in the movie Crazy Rich Asians, where she plays "Kerry Chu". Kheng has also created and produced festivals such as The SIN-PEN Colony at the Georgetown Festival in Penang and The 20-Something Festival in Singapore.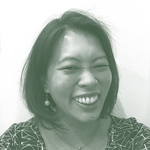 Tan Sue Yen
Member
Sue is the Chief Wordsmith at Moxie Communications, a company she founded to provide marketing support to small and medium-sized companies. Her career began in legal PR in London, before she moved home to Singapore to work in sports event marketing and management for international golf tournaments.
MANAGEMENT TEAM
Lim Su Pei
Assistant Director
Su Pei has over ten years of experience working for the arts industry. Under the umbrella of The Old Parliament House Limited (nka The Arts House Limited), she has managed international and regional arts-business programmes held locally and across the continent in South Africa and Eastern Europe.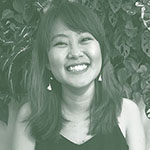 Karine Tan
Creative Producer
Karine has conceptualised and produced arts programmes and festivals that span across disciplines in Singapore since 2015. She was previously a programme manager at The Substation and producer at Global Cultural Alliance. She is interested in new ways of artmaking and storytelling to challenge audiences to rethink the status quo.
Tang Hui Shi
Community & Partnerships Manager
Hui Shi received her degree in Business Administration at NUS, and has two years of experience in Myanmar where she set up a travellers' hostel. She enjoys striking up conversations and discovering stories from people of all walks of life.
Jean Hew

Curatorial Trainee
Jean is a final year Philosophy student at the Nanyang Technological University. She strongly believes in the power of art to move, educate, inspire and connect. Her artistic and academic interests lie at the intersection of feminism, sexuality and power relations.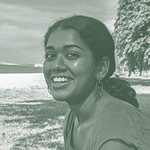 Kaamela Barvin

Community & Arts Mgmt Intern
Kaamela is a third-year English Literature student at Nanyang Technological University. She enjoys studying how stories come to be – understanding the historical circumstances, the communities and cultures that shape a story.
CONTACT US
OH Open House Ltd
92C Syed Alwi Road
Level 4
Singapore 207668