PROPOSALS FOR WATERLOO (2017)

19 — 31st Jan 2017, Waterloo Centre, Art Exhibition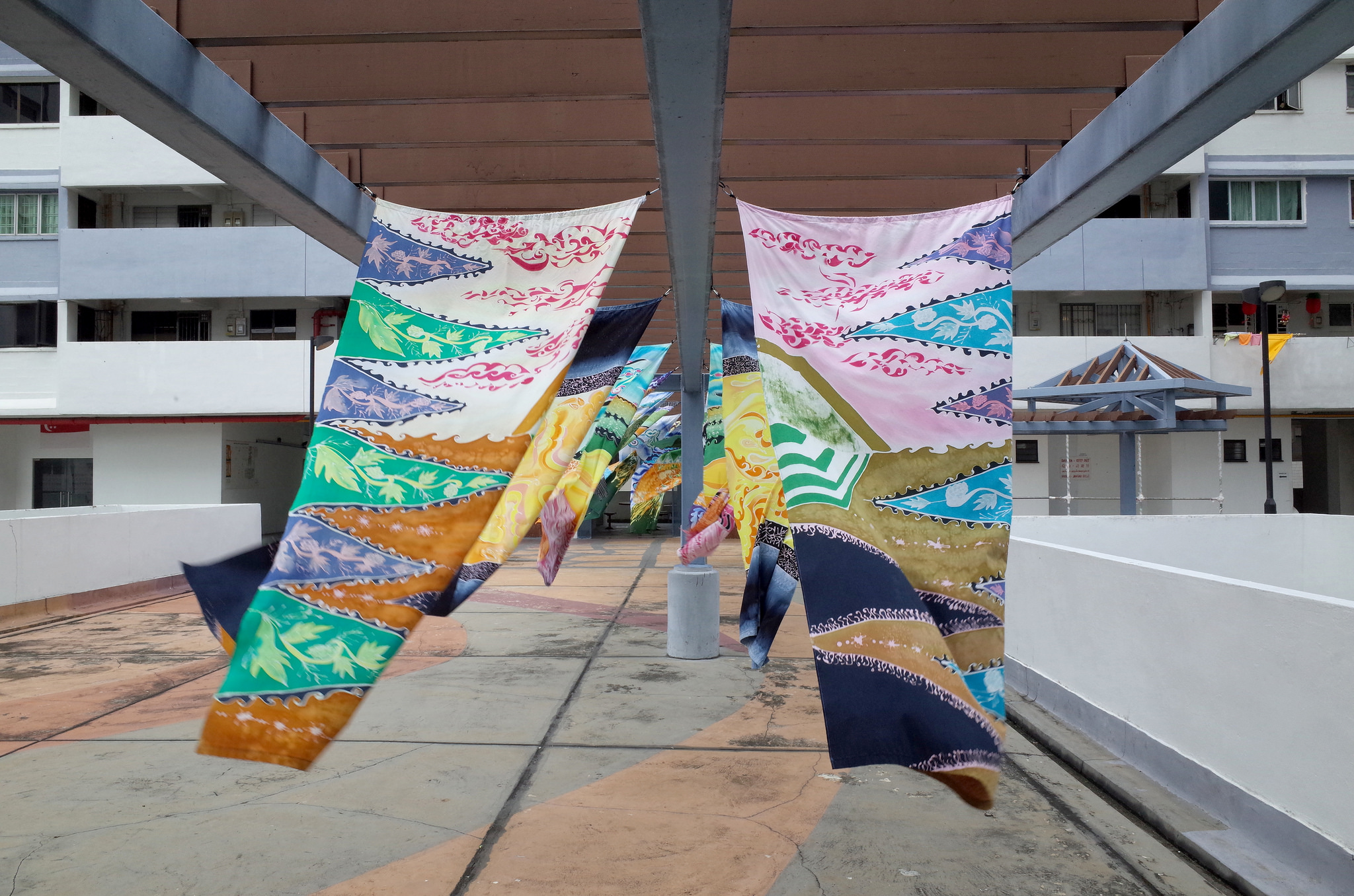 Click on image to view in full size.
Proposals for Waterloo challenged 12 young artists to create site-specific artworks for the underused and overlooked spaces of Waterloo Centre – from the kopitiam on the first floor, to the empty cells along the stairwells of the residential floors. Their works transformed the entire building into a 'vertical gallery'.

One artist wrapped a structure stretching across the plaza in black fabric. Another constructed a cave using objects discarded by residents. A painter played with the aging textures of the building's architecture. Each work proposed a new way of encountering everyday these everyday spaces.

This programme was commissioned by Noise Singapore, an initiative of the National Arts Council. Noise Singapore is dedicated to making noise about the creative talent of young people aged 35 and below. Through the Noise Art Mentorship, Noise Singapore hopes to encourage young people in Singapore to actively participate in and nurture their relationship with the arts.

---
Artists
– Cally Tan Ying Tong
– Chan Jia Yu
– Cynthia Delaney Suwito
– Fajrina Razak
– Kayleigh Goh
– Lee Chuan
– Lee Wan Xiang
– Nhawfal Juma'at
– Rifqi Amirul
– Shahila Baharom
– Tan Luo Yi
– Winnie Yip
Mentors
– Melissa Tan
– Ong Kian Peng
– Robert Zhao Renhui
– Speak Cryptic
– Tan Peiling
– Yong

CONTACT US
OH Open House Ltd
92C Syed Alwi Road
Level 4
Singapore 207668