Jimmy Ong x Han Chung
Art Experience 3 of 6 for PASSPORT

Artist Jimmy Ong and host Han Chung discuss
the idea of placelessness through the processes tied to citizenship and movement across borders.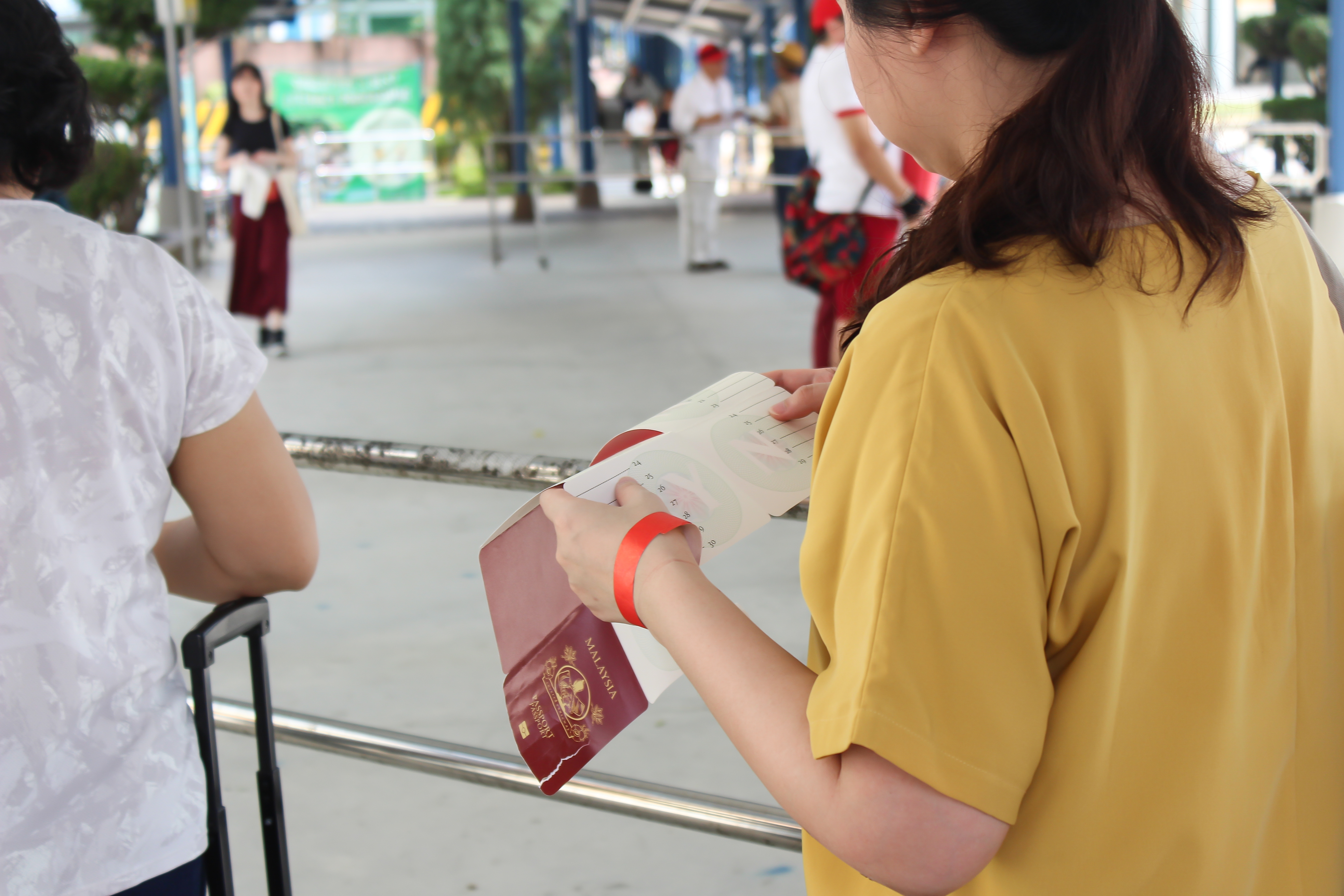 Click on image to view in full size.
Covered Causeway (2019)
What defines our loyalties to a place?
We are herded along checkpoints, funneled into queues, made to wait our turn to be interrogated with rounds of questions - all to prove that this country's name deserves to be on the cover of our passports.
Audiences were brought on an absurd immigration process, where the host and artist acted as customs officers performing a series of interrogations. Their responses determined whether they were allowed to proceed
under the covered walkway.
Audiences then had the opportunity to ask the artist and host the same questions, learning about their stories of citizenship and placelessness.
Artist:
Jimmy Ong

Host:
Han Chung
CONTACT US
OH Open House Ltd
92C Syed Alwi Road
Level 4
Singapore 207668