The Museum is Dead
History is speckled with museums as one of the key repositories of material culture, However, in an age increasingly defined by digitalisation and calls for decentralisation, perhaps the time is nigh to abandon our acknowledgment of the museum's monolithic centrality in defining the historicity of events and activities in human existence, so as to approach a more pluralistic understanding of our histories.
The exhibition and its works debated over the value of artworks and purpose of museums in today's context. Watch the short video
HERE
to hear about the curator John Tung's take and inspiration behind this.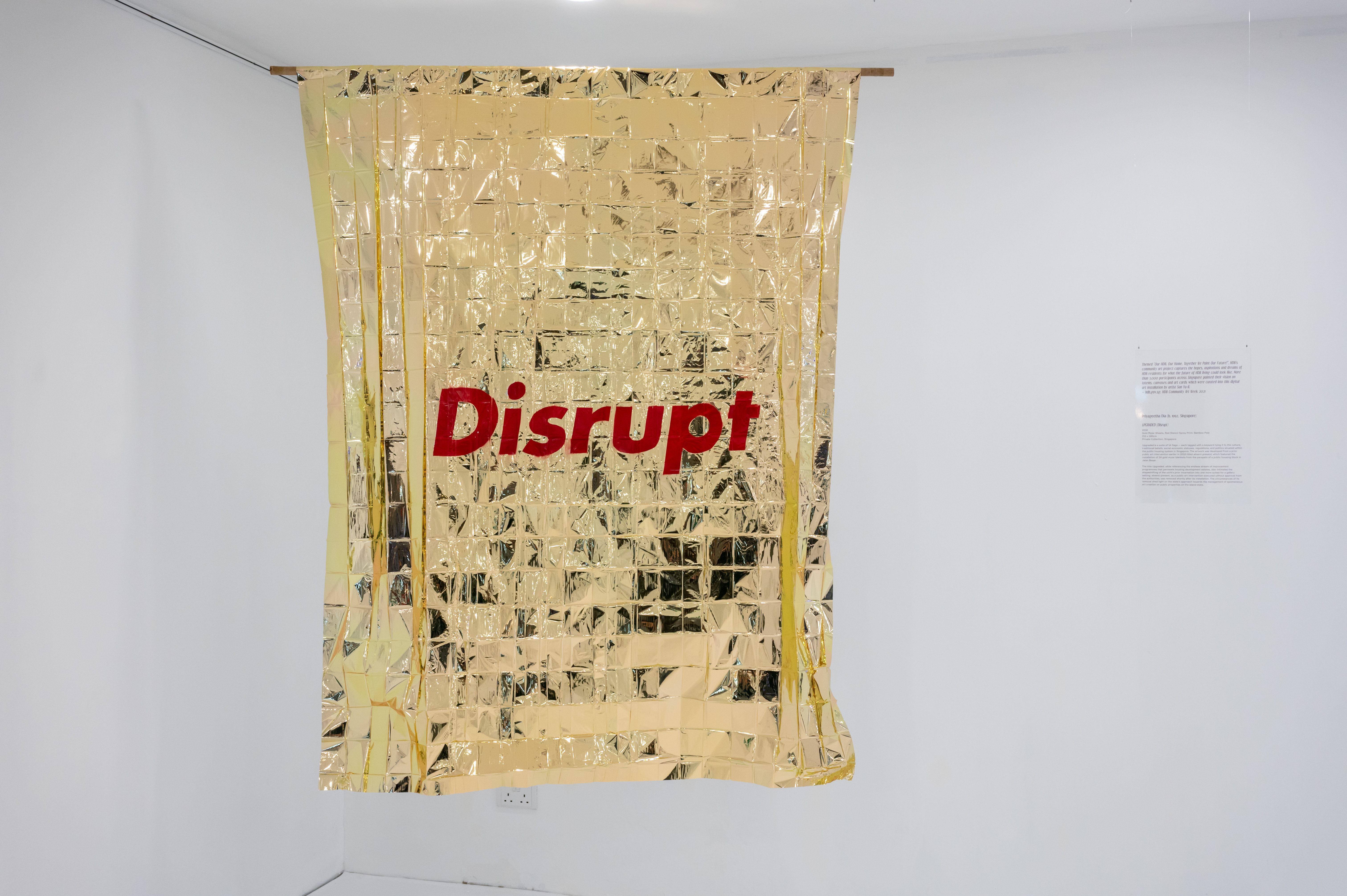 UPGRADED (Disrupt), 2018
Pritageetha Dia is an arts practitioner based in Singapore, primarily working with time-based media. Upgraded is a suite of 14 flags – each tagged with a keyword tying it to the culture, traditional beliefs, social-economic statuses, regulations and politics situated within the public housing system in Singapore. The title Upgraded, while referencing the endless stream of improvement programmes that permeate housing development estates, also intimates the shapeshifting of the work's prior incarnation into one more suited for a gallery setting.

Artist:
Priyageetha Dia

Courtesy of:
Jim Amberson

Gold Mylar Sheets, Red Stencil Spray Print, Bamboo Pole
210 x 160 cm

CONTACT US
OH Open House Ltd
92C Syed Alwi Road
Level 4
Singapore 207668