The Hakka Cemtery Tour
Art Walk 3 of 3 for
OH! Holland Village (2017)
More than just our traditions, artworks revealed patterns, repetitions, order in this self-guided, meditative tour.
Click on image to view in full size.
n. 330 - twenty constructs on a plane [contaminate/debris/fluid/irregular] (2016)
Exploring the notions of form and formlessness, tactility and repetition, the artist treated stacks of circular paper with different forms of calcium carbonate – marble, eggshells, chalk. The repetition and systematic process here parallelled ordered rituals audiences might experience in everyday life.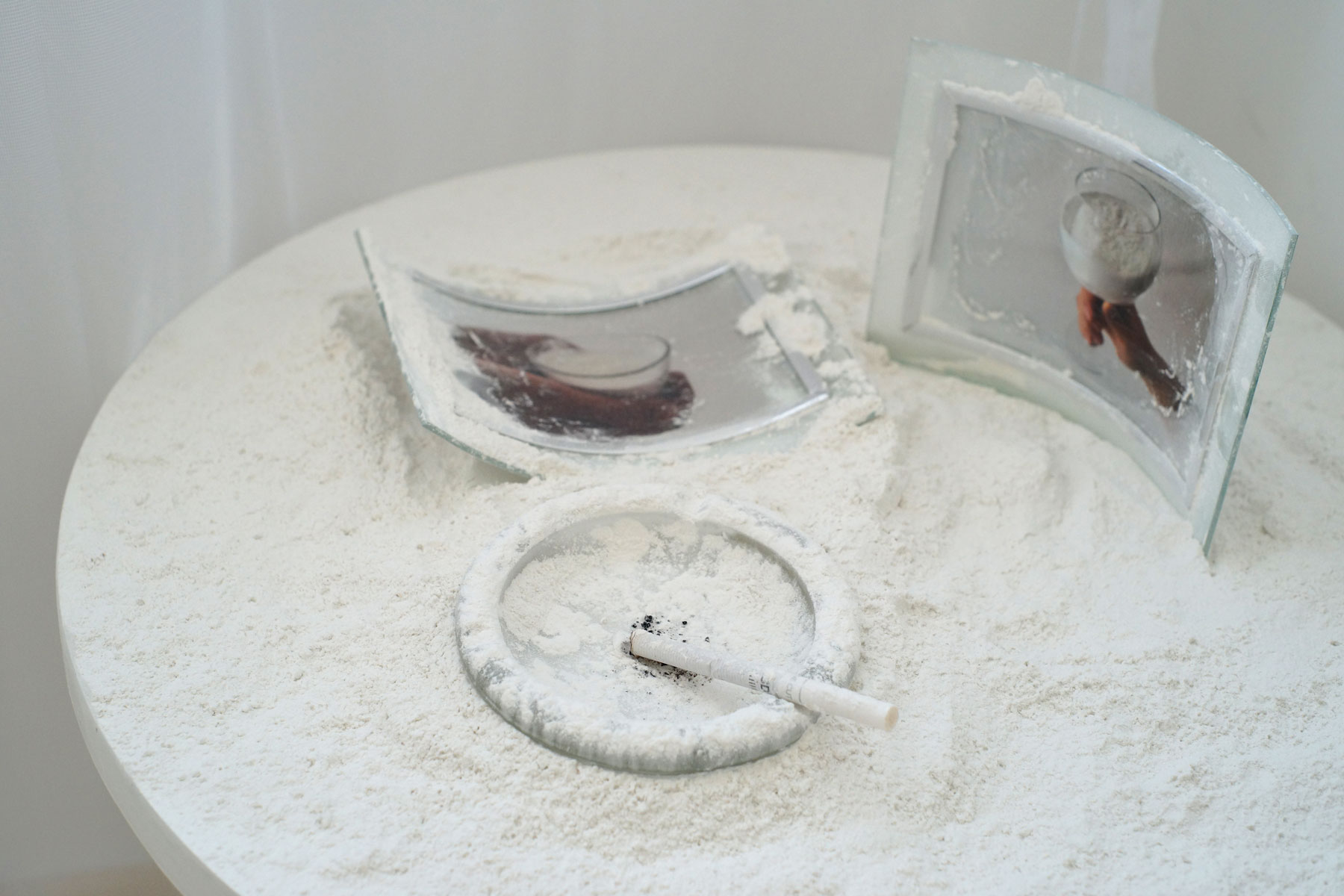 Click on image to view in full size.
you pick what i left behind (2017)
The fragrance of talcum power lingered, recalling domesticity, childhood and the body. The theme of loss and waiting, particularly waiting for someone who will never return, was highlighted. The artwork and the Hakka Cemetery, which was visible from the kitchen window, reminded audiences of their own mortality.
Click on image to view in full size.
Echo (2017)
The physical erasure of all motifs on the porcelain objects mirrored the erasure of the artist's own personal Hakka Chinese heritage. Within the larger context of Singapore, this erasure also mirrored the disappearance of important cultural sites, as heritage battles pragmatism in our urban city. How will our rituals survive?
Click on image to view in full size.
Ultima Thule: Here Be Dragons (Variation) (2017)
Inspired by migration and nomadism, this sound piece layered voices and audio samples that explored how nomads relate to their constantly changing environment.

Audiences were blindfolded as they listened to the disorientating audio and led by volunteers to the middle of the silent, serene Hakka Cemetery.
Click on image to view in full size.
Don't ask me where I came from (2017)
Stone and clay sculptures were scattered in a field within the cemetery. Loops and circular forms hinted at a sense of completion but with a large gap – much like the undefined and fragmented histoy of the Hakka people.
CONTACT US
OH Open House Ltd
92C Syed Alwi Road
Level 4
Singapore 207668