THE MORAL HAZARDS OF GROWING NUTMEG IN A FARAWAY LAND
This was the first of 4 tours for
OH! Emerald Hill (2018).
Immersive and sensorial, this tour told the story of colonial nutmeg mania in Singapore.
Click on image to view in full size.
Nutmeg Dream (2018)
This work took viewers back to Orchard Road in the 19th century during the height of 'nutmeg mania'. The area was filled with nutmeg plantations - every colonial settler wanted to get rich. Through found objects, sculptures, and bags of nutmeg, the artists transformed a shophouse into a spice warehouse where the past and present collided.

Artists:
Nabilah Nordin
Nick Modrzewski

Click on image to view in full size.
Your Touch Turns to Gold (2018)
This foot represented Prince Albert, husband of Queen Victoria. He was Commissioner of The Great Exhibition of 1851, which showcased the wonders of the industrial age – including products from the colonies – at the Crystal Palace in London.

When touched, the work turned to gold. This transformation reflected the exploitative relationship between Britain and its colonies - spices, raw materials and objects taken from the East became sources of great wealth for the West.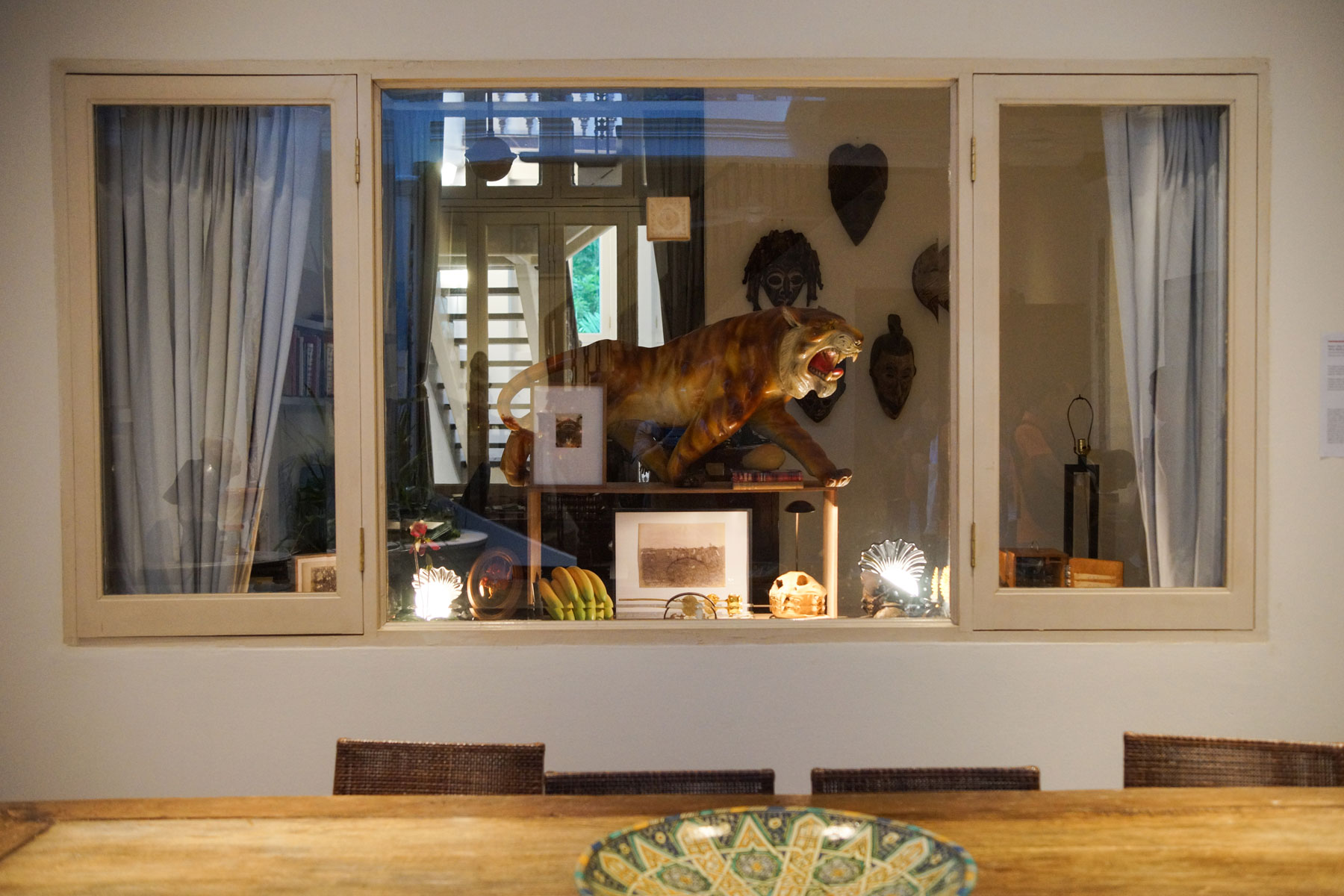 Click on image to view in full size.
White Rubber (2018)
This work presented a selection of objects related to plantation life in Singapore. Visiting rubber plantations was once a highlight of the Singapore itinerary and images of rubber tappers were novelty souvenirs. Rare artefacts presented here included a British tourist's souvenir from a rubber plantation and a coconut pearl harvested from one of many coconut pearl plantations in Singapore during the 1920s.

Artist:
Robert Zhao Renhui


Click on image to view in full size.
Arcane Root (2018)
Nutmeg Mania ended in tragedy and loss. The overproduction of nutmeg resulted in sacks of wasted nutmeg for buyers. In Singapore, a nutmeg canker wiped out all the trees by 1850. Planters discovered much later that it was not a disease but a local beetle that destroyed their plantations. These were reimagined by the artists who presented them upturned and filled with soil and flowers that decayed slowly over the course of the exhibition. Victorian children haunted darkened spaces like ghosts from the past.

Artists:
Allison M. Low
Ho Wai Kit


CONTACT US
OH Open House Ltd
92C Syed Alwi Road
Level 4
Singapore 207668