Desire is Dead
Through a playful juxtaposition of artworks, the exhibition seeked to tease out the erotic presences, complexities, and potentialities in Singapore's midst, where a plenitude of desire surrounds us every day and everywhere, shaping the way we view the world and ourselves.
The exhibition was configured such that it is as much a visual showcase as it is a spatial exercise enacted bodily through artworks that engages audiences sensorially or require audience interaction. Watch a short video
HERE
to hear about the curator Adele Tan's take and inspiration behind this.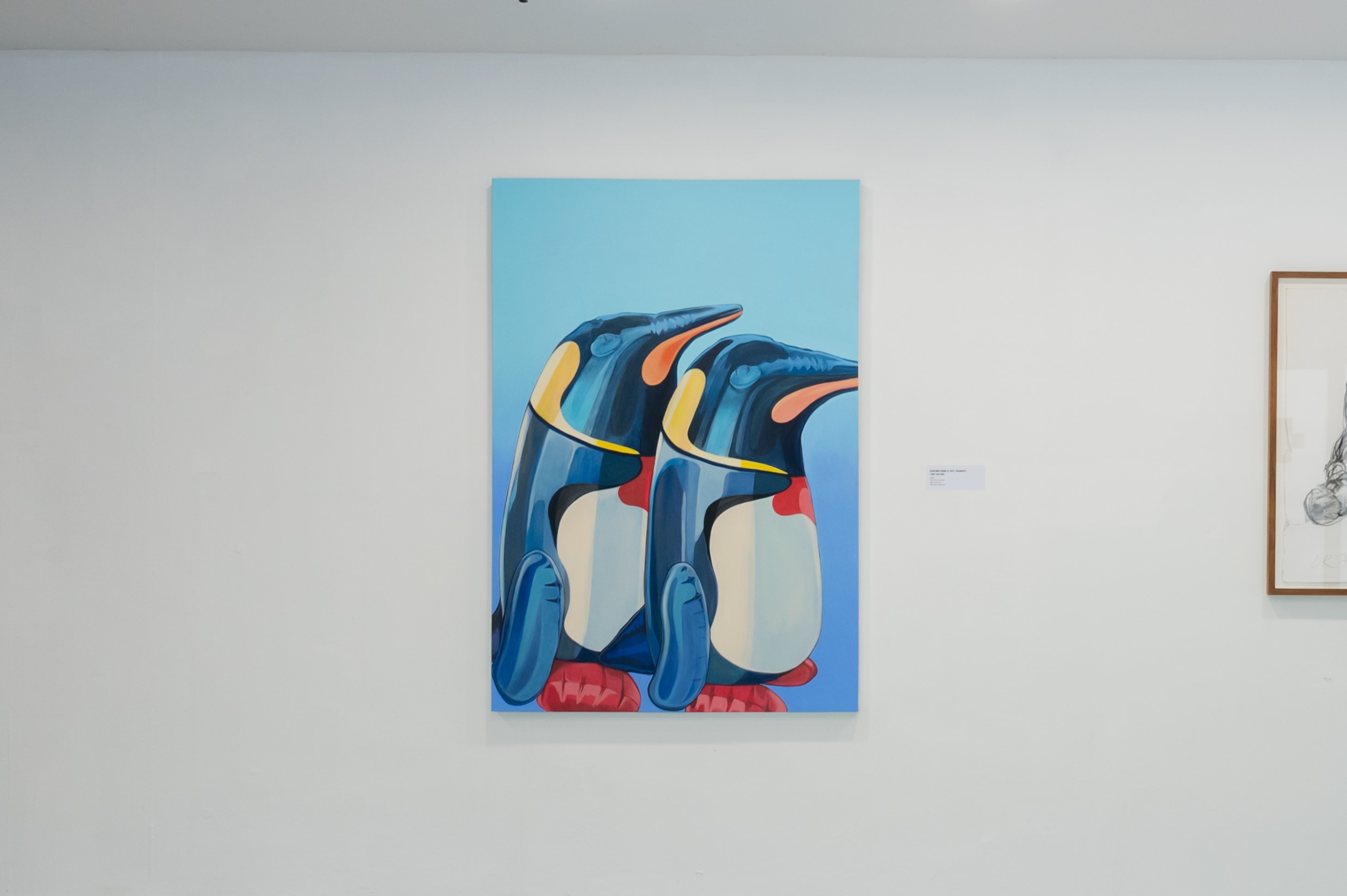 I have your back, 2015
Khairullah Rahim is a Singapore-based artist working across mixed-media installation, object-making, painting, photography and moving images. His explorations delve into complex strategies of resourcefulness for everyday survival in environments under constant surveillance. Recurring points of departure in his work premise around themes of queerness, desire, resistance, aspiration, labour and ethics of disclosure.

Artist:
Khairullah Rahim

Courtesy of:
The Yan Collection

Acrylic on Canvas
160 x 110 cm

CONTACT US
OH Open House Ltd
92C Syed Alwi Road
Level 4
Singapore 207668