The Museum is Dead
History is speckled with museums as one of the key repositories of material culture, However, in an age increasingly defined by digitalisation and calls for decentralisation, perhaps the time is nigh to abandon our acknowledgment of the museum's monolithic centrality in defining the historicity of events and activities in human existence, so as to approach a more pluralistic understanding of our histories.
The exhibition and its works debated over the value of artworks and purpose of museums in today's context. Watch the short video
HERE
to hear about the curator John Tung's take and inspiration behind this.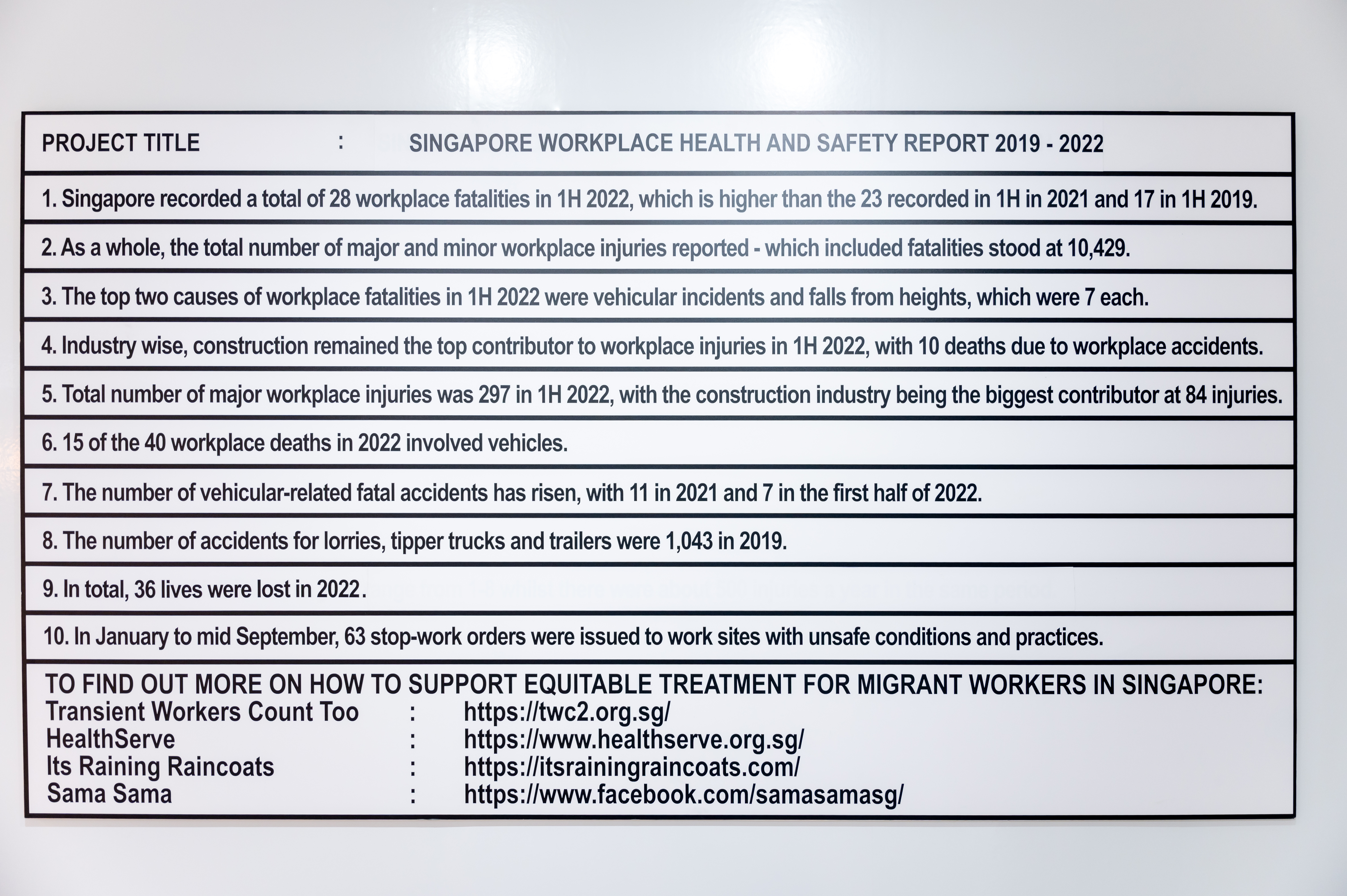 The Definition of Value, 2022
Joanne's practice unfolds through the use of numerous mediums such as photography, video, assemblage, generative and performance art that addresses social-political issues. The Definition of Value is a multi-faceted artwork that questions the value we hold towards the lives of blue-collar workers in Singapore. Beyond a tourism booth installation, research materials, poster prints, and decals, the work plunges audiences into the risks undertaken by migrant workers by offering a trip on the back of a lorry down Singapore's consumerist paradise – Orchard Road.
Artist:
Joanne Lim

Tour Booth, Decorated Lorry, Vehicle Decals, and Assorted Information Sheets
Dimensions Variable

CONTACT US
OH Open House Ltd
92C Syed Alwi Road
Level 4
Singapore 207668