The Museum is Dead
History is speckled with museums as one of the key repositories of material culture, However, in an age increasingly defined by digitalisation and calls for decentralisation, perhaps the time is nigh to abandon our acknowledgment of the museum's monolithic centrality in defining the historicity of events and activities in human existence, so as to approach a more pluralistic understanding of our histories.
The exhibition and its works debated over the value of artworks and purpose of museums in today's context. Watch the short video
HERE
to hear about the curator John Tung's take and inspiration behind this.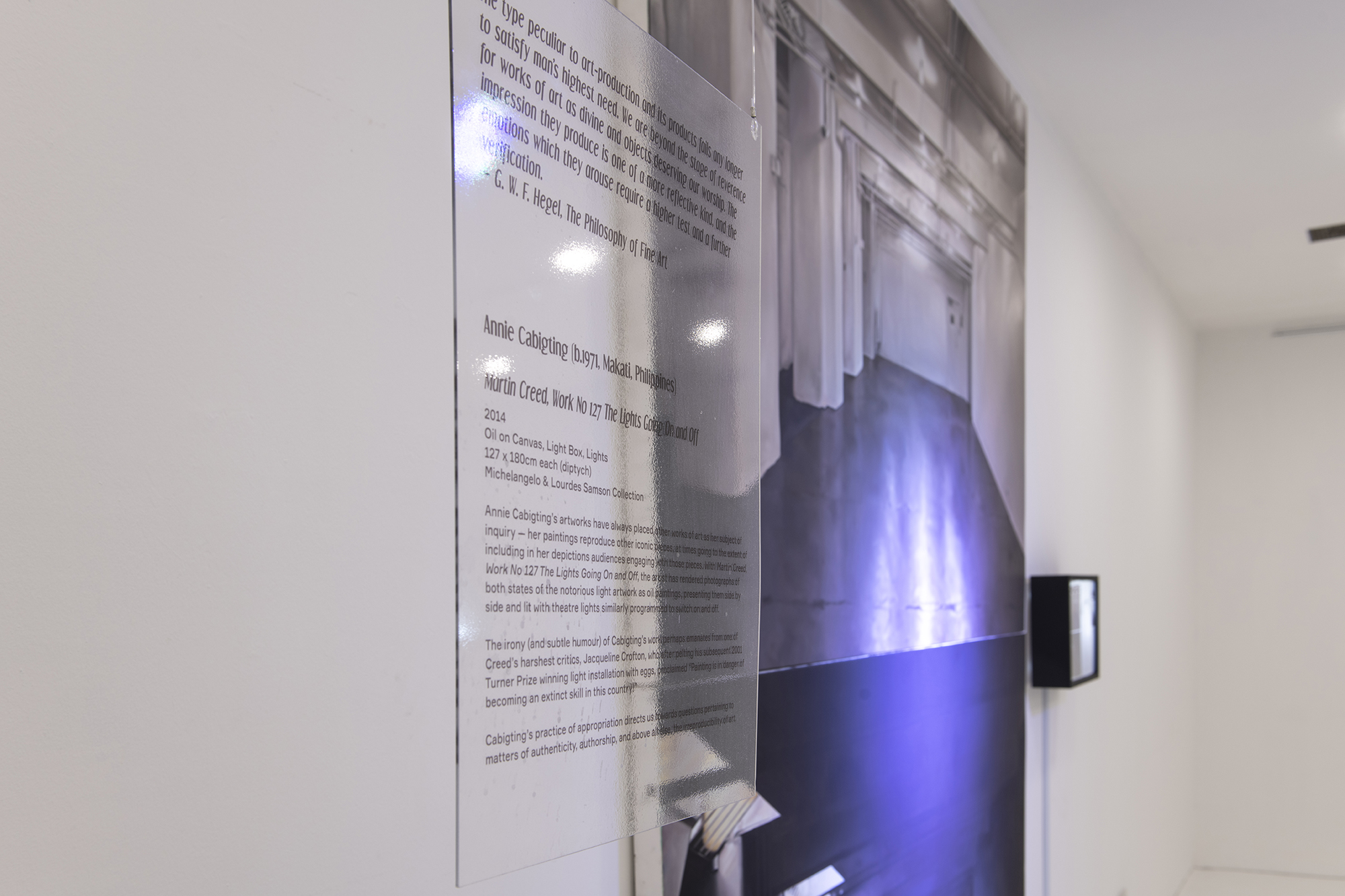 Martin Creed, Work No 127 The Lights Going On and Off, 2014
Annie Cabigting's artworks have always placed other works of art as her subject of inquiry – reproducing iconic pieces, at times going to the extent of painting in audiences engaging with the artwork in question. With Martin Creed, Work No 127 The Lights Going On and Off, the artist renders photographs of both states of the notorious light artwork as oil paintings. In presenting them side by side and lit with theatre lights similarly programmed to switch on and off.

Artist:
Annie Cabigting

Courtesy of:
Michelangelo & Lourdes Samson Collection

Oil on Canvas, Light Box, Lights
127 x 180 cm
CONTACT US
OH Open House Ltd
92C Syed Alwi Road
Level 4
Singapore 207668