Associate Artist Programme (2022/23 Cycle)
Artists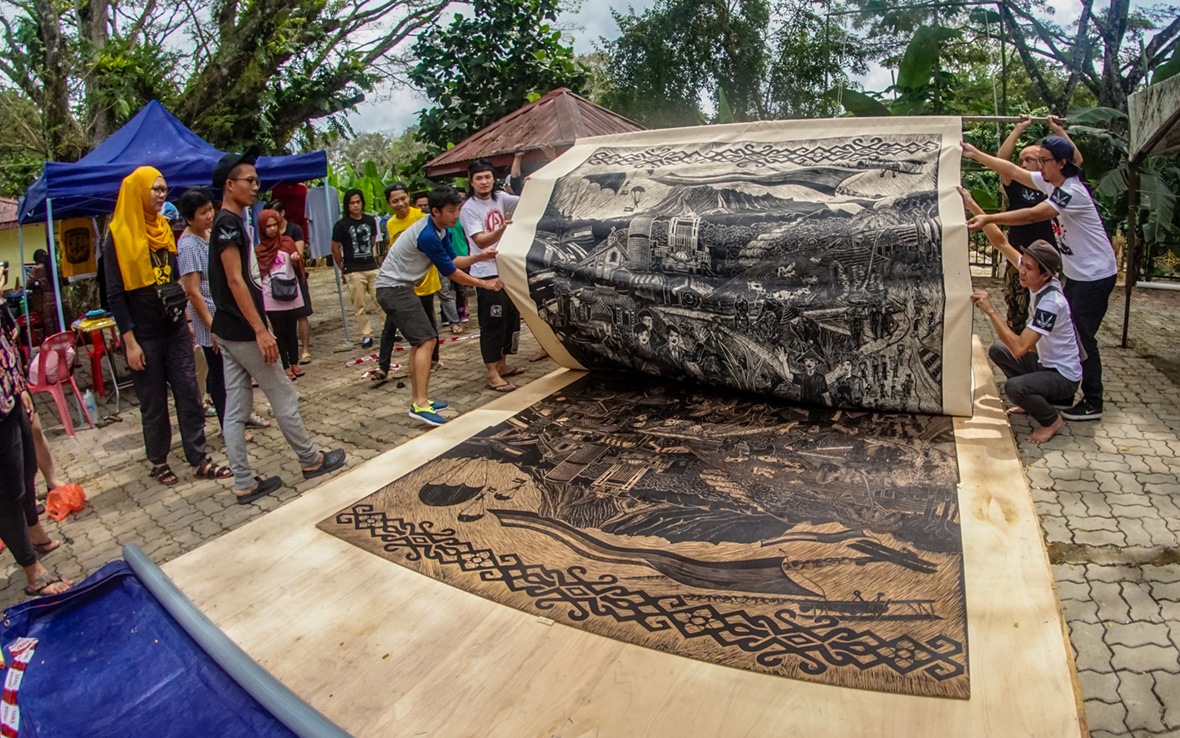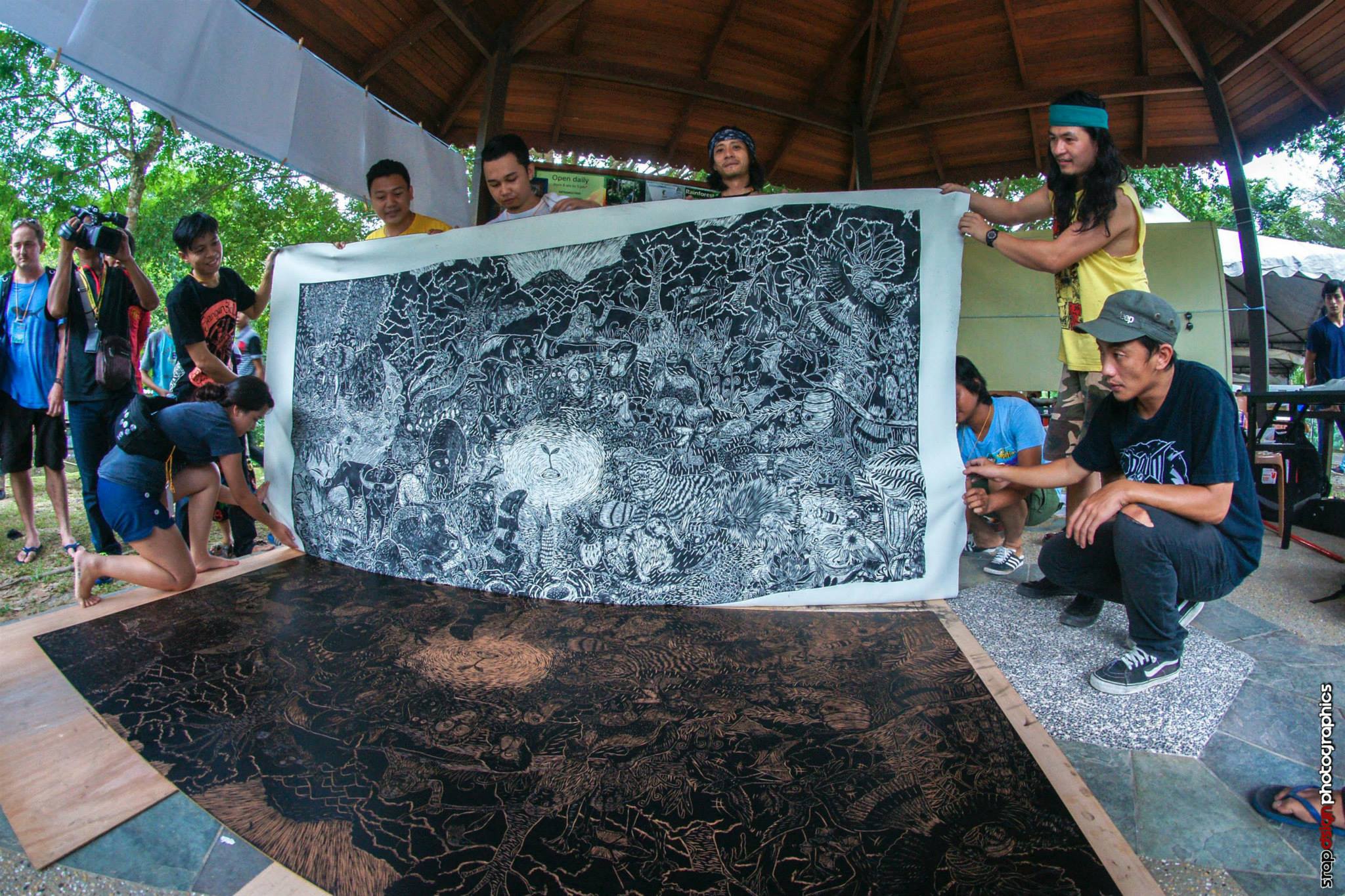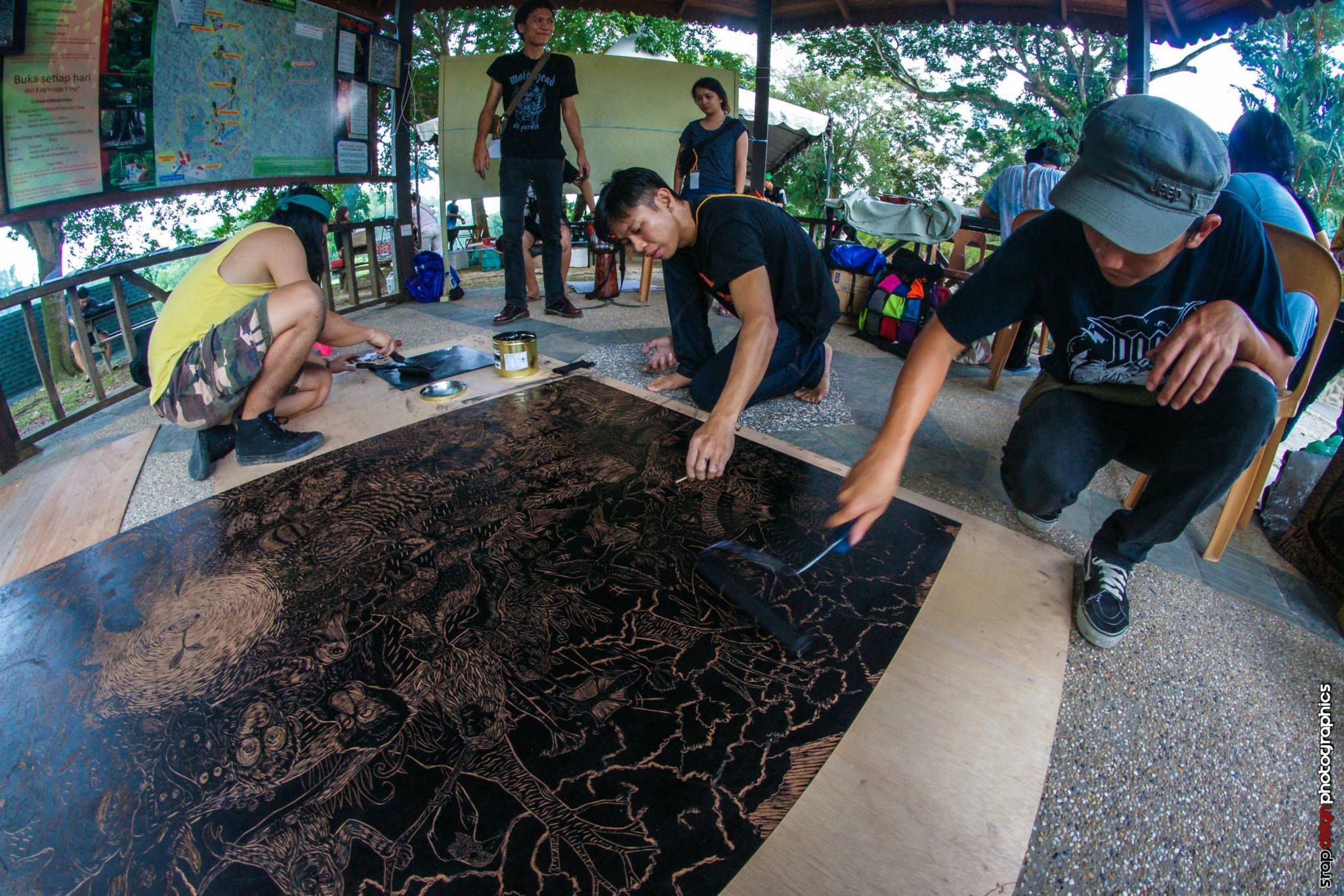 Pangrok Sulap (est. 2010, Sabah, Malaysia)

Pangrok Sulap is a collective of artists, musicians and social activists who have brought a traditional form of woodcut printmaking into the forefront of Malaysia and the regional art scene. Inspired by a punk DIY aesthetic, their practice confronts socio-political issues surrounding the marginalised communities in Sabah. The artist group has consistently fought against censorship, spreading awareness of Sabah's endangered rainforests and promoting the ability of the arts to empower.

Their works have been exhibited in galleries and biennales internationally, including Lopung Is Dead! (A+ Works of Art, KL, Malaysia, 2018), SUNSHOWER: Contemporary Art from Southeast Asia 1980s to Now (National Art Center, Jalan, 2017), the 9th Asia Pacific Triennial of Contemporary Art (QAGOMA, Australia, 2018) and Negotiating The Future (Asian Art Biennial, Taiwan, 2017).

—
They will be developing a series of woodcut workshops in collaboration with the communities of Kampong Gelam.


---
CONTACT US
OH Open House Ltd
92C Syed Alwi Road
Level 4
Singapore 207668