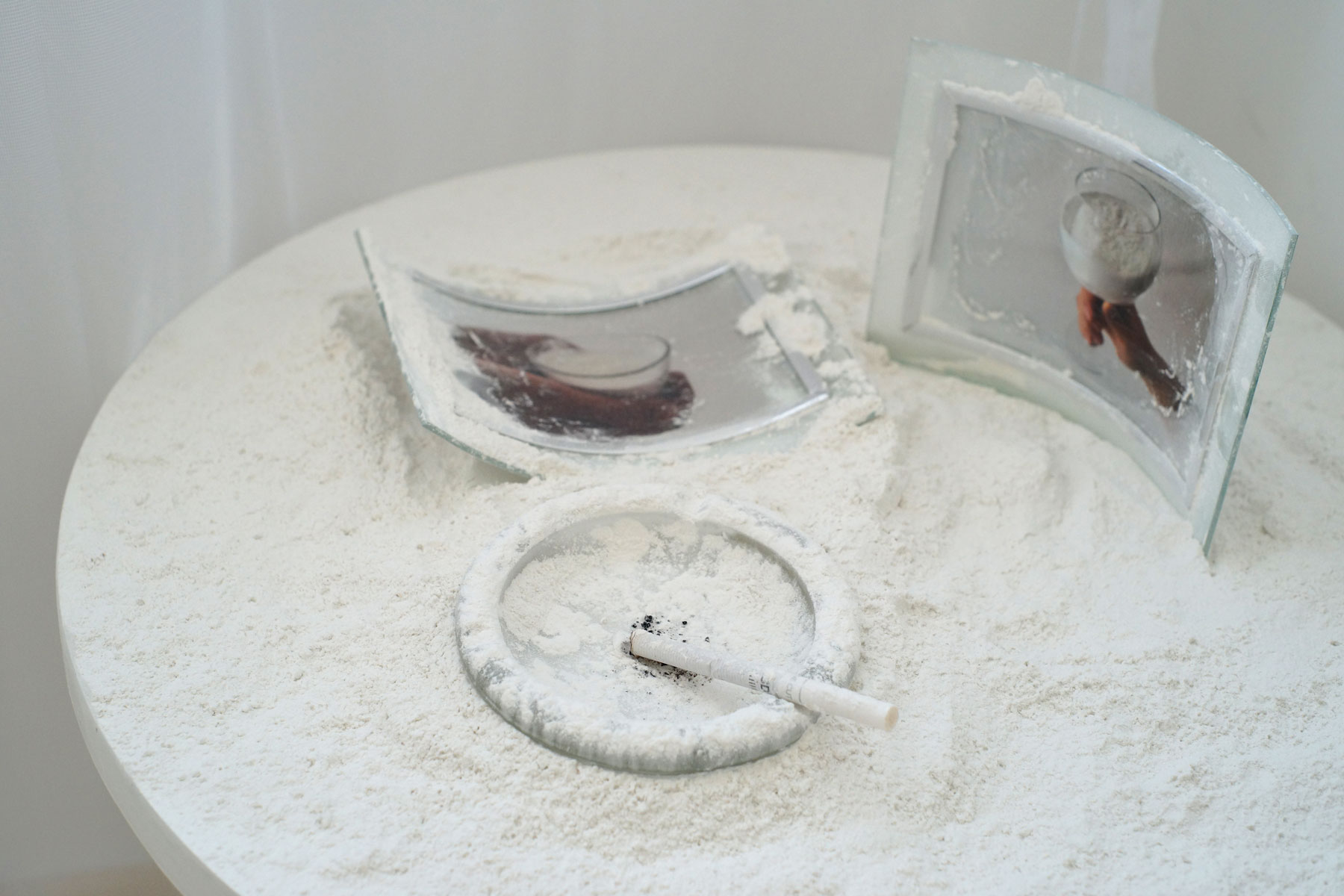 Click on image to view in full size.
you pick what i left behind (2017)
The fragrance of talcum power lingered, recalling domesticity, childhood and the body. The theme of loss and waiting, particularly waiting for someone who will neever return, was highlighted. The artwork and the Hakka Cemetery, which was visible from the kitchen window, reminded audiences of their own mortality.
CONTACT US
OH Open House Ltd
90 Goodman Road
Blk B #05-09
Singapore 439053