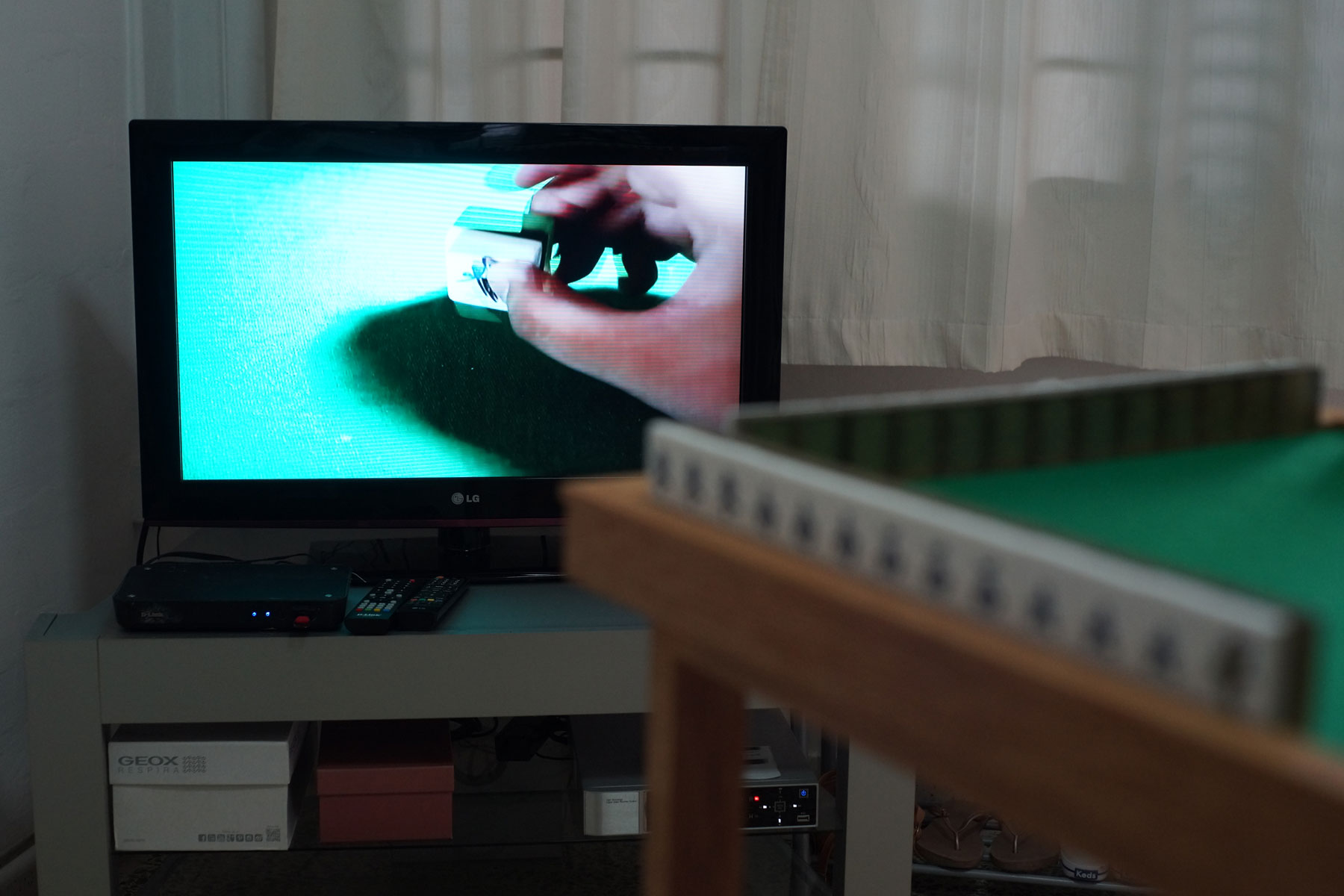 Click on image to view in full size.
Waiting on a Bird (2016)
A recognisable domestic scene in Asian culture – the mahjong table with a game seemingly in play – has been set up. However, upon closer inspection, audiences familiar with the game and its rules will realise that the artist has set up an absurd, practically impossible situation where everyone is waiting for one tile – the Bird – in order to win.

At the end of the day, nobody wins.
CONTACT US
OH Open House Ltd
90 Goodman Road
Blk B #05-09
Singapore 439053