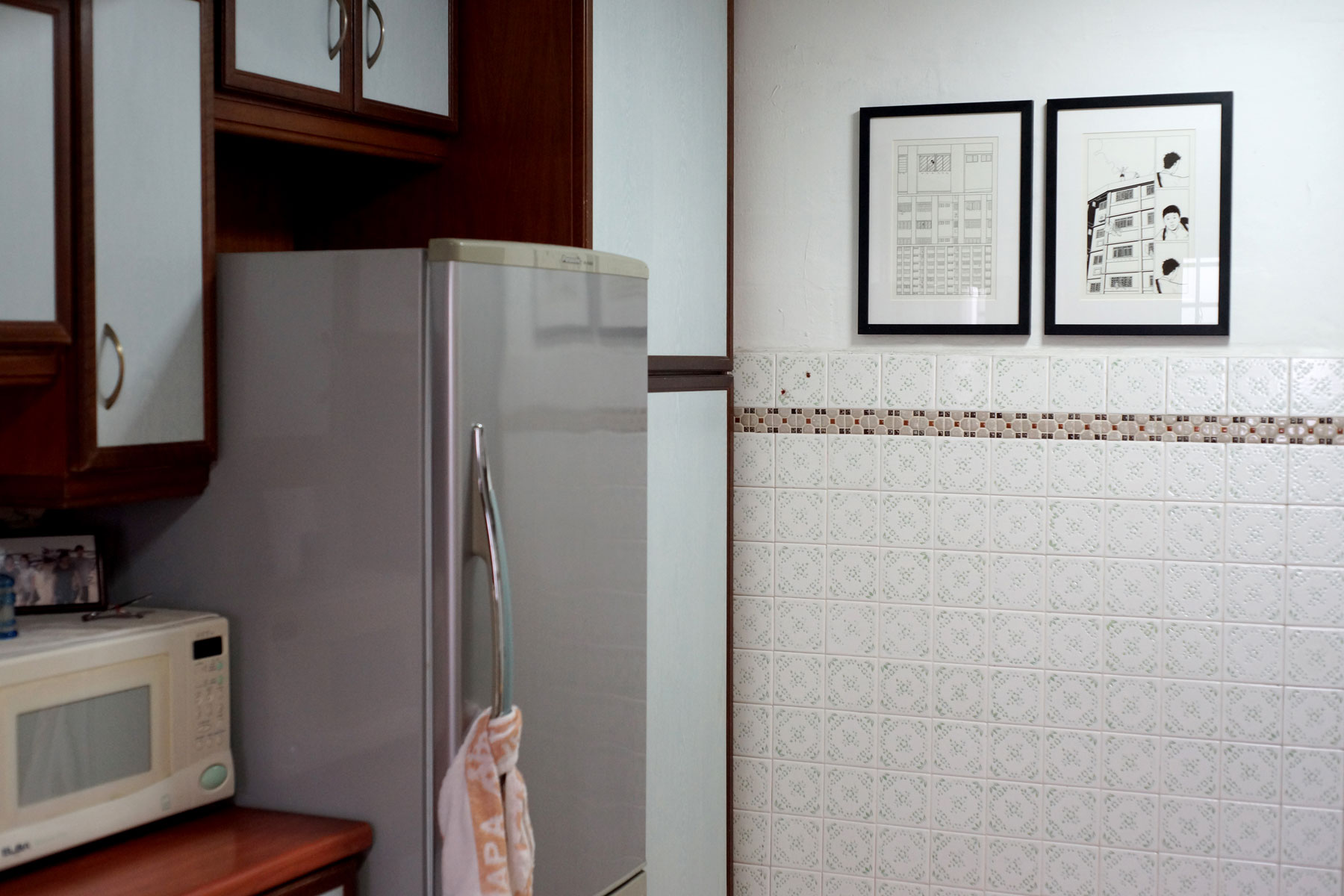 Click on image to view in full size.
Excerpts of original drawings from Gone Case (2010)
Gone case is a graphic novel, set in a 3-room flat, that sensitively explores the heartlands and highlights the humanity of everyday life.

These excerpts were chosen for their nuanced representation of the HDB estate architecture, where audiences dwelled on quiet yet relatable moments of life depicted in recognisable spaces.
CONTACT US
OH Open House Ltd
90 Goodman Road
Blk B #05-09
Singapore 439053