BOARD MEMBERS
Linda Neo
Interim Chairperson
Linda has a career span of more than 30 years as an institutional broker in the over-the-counter markets for financial and energy markets. Together with her husband, they are keen art collectors with a portfolio of modern and contemporary of Southeast Asian artists. In their private artspace they curate their own collections which have been loaned to museums in the region.
Alan Oei
Member and Executive Director
Alan is an artist-curator whose work and projects examine the intersection of art history and politics. As an artist, his work has been shown in Singapore, Malaysia, Hong Kong, Australia and the USA. He was previously the artistic director of Singapore's first independent contemporary arts centre, The Substation.
Christophe Mayol
Treasurer
Christophe is currently Head of Derivatives for AIA Group, Asia's largest life insurance company. Prior to that, he led interest rates trading and financial engineering activities of a French bank in Asia-Pacific for 15 years. He is based in Singapore. Christophe holds a MScEng from the National Institute of Applied Sciences, Lyon, France.
Ryan Su
Member
Ryan is Head of Art and Cultural Property Law at WMH Law Corporation and represents museums, galleries, artists and art collectors. Ryan was awarded the Patron of the Arts in 2017. Most recently, he was invited to the Solomon R. Guggenheim museum's acquisition committee on Asian art. Ryan is also Contributing Editor at ArtAsiaPacific.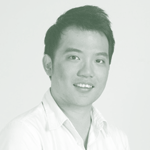 Seng Yu Jin
Member
Yu Jin is a Senior Curator at the National Gallery Singapore. He recently completed a PhD at the University of Melbourne, on the history of exhibitions in SEA. He was previously a lecturer at LASALLE College of the Arts in the MA Asian Art Histories and BA Fine Arts programmes. Now, he lectures in the Minor in Art History at the National University of Singapore.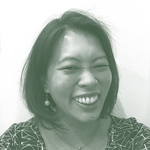 Tan Sue Yen
Member
Sue is the Chief Wordsmith at Moxie Communications, a company she founded to provide marketing support to small and medium-sized companies. Her career began in legal PR in London, before she moved home to Singapore to work in sports event marketing and management for international golf tournaments.
Past Members
Oliver Bettin, Chairperson (2014 - 2022)
Randy Chan (2015 – 2019)
Lisa Robins (2014 - 2022)
Philip Morgan (2015 - 2022)
Tan Kheng Hua (2014 - 2022)
MANAGEMENT TEAM
Lim Su Pei
Deputy Director
Su Pei has over ten years of experience working for the arts industry. Under the umbrella of The Old Parliament House Limited (nka The Arts House Limited), she has managed international and regional arts-business programmes held locally and across the continent in South Africa and Eastern Europe.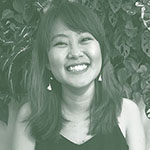 Karine Tan
Creative Producer
Karine has conceptualised and produced arts programmes and festivals that span across disciplines in Singapore since 2015. She was previously a programme manager at The Substation and producer at Global Cultural Alliance. She is interested in new ways of artmaking and storytelling to challenge audiences to rethink the status quo.
Tang Hui Shi
Arts Business Manager
Hui Shi received her degree in Business Administration at NUS, and has two years of experience in Myanmar where she set up a travellers' hostel. She enjoys striking up conversations and discovering stories from people of all walks of life.
Minsoo Bae
Marcomms Manager
Minsoo graduated from Yale-NUS with a degree in Anthropology, where her interest in cultures and lived history began. She was previously working in the tech industry. She is excited by the idea of complicating narratives and walking around spaces she knows the history of.
Vencia Lee
Community Manager
Vencia has considered a wide range of careers in life, exploring various options which led to the founding of her social enterprise. She is fascinated by the people she meets, the everyday objects she encounters, and the stories behind all of them. She finds inspiration even from the tiniest corners.
Rachel Chua
Community & Arts Mgmt Intern
Rachel is a third-year Arts Business Management student at Ngee Ann Polytechnic. She has been interested in the arts since young. She enjoys exploring the endless possibilities of art-making, and wants to play a part in expanding the potential growth of the local arts scene.
CONTACT US
OH Open House Ltd
92C Syed Alwi Road
Level 4
Singapore 207668