BOARD MEMBERS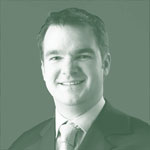 Oliver Bettin

Chairperson
Oliver is the Managing Director and Global Head of Business Controls for Fixed Income and Currencies at Deutsche Bank, where he has worked for the past 18 years in various positions across Trading and Risk Management in London, Geneva, New York and Singapore.
Alan Oei
Member and Executive Director
Alan is an artist-curator whose work and projects examine the intersection of art history and politics. As an artist, his work has been shown in Singapore, Malaysia, Hong Kong, Australia and the USA. He was previously the artistic director of Singapore's first independent contemporary arts centre, The Substation.
Linda Neo
Member
Linda has a career span of more than 30 years as an institutional broker in the over-the-counter markets for financial and energy markets. Together with her husband, they are keen art collectors with a portfolio of modern and contemporary of Southeast Asian artists. In their private artspace they curate their own collections which have been loaned to museums in the region.
Lisa Robins
Member
Lisa is the Head of Transaction Banking at Standard Chartered. Her international banking career spans over 25 years working across Europe, the USA, and Asia. Lisa is ranked as one of Top 20 Women in Finance by Finance Asia in 2011, and was awarded Transaction Banker of the Year by both The Asian Banker in 2013 and The Asset in 2014.
Philip Morgan
Member
Philip started his career at the BBC and spent many years in UK broadcasting before becoming the Controller of Operations for the world's first entirely digital direct-to-home satellite TV service. Later, he was a consultant with a Government of Singapore Research Institute and subsequently joined one of its video software ventures as Chief Operating Officer.
Ryan Su
Member
Ryan is Head of Art and Cultural Property Law at WMH Law Corporation and represents museums, galleries, artists and art collectors. Ryan was awarded the Patron of the Arts in 2017. Most recently, he was invited to the Solomon R. Guggenheim museum's acquisition committee on Asian art. Ryan is also Contributing Editor at ArtAsiaPacific.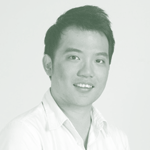 Seng Yu Jin
Member
Yu Jin is a Senior Curator at the National Gallery Singapore. He recently completed a PhD at the University of Melbourne, on the history of exhibitions in SEA. He was previously a lecturer at LASALLE College of the Arts in the MA Asian Art Histories and BA Fine Arts programmes. Now, he lectures in the Minor in Art History at the National University of Singapore.
Tan Kheng Hua
Member
Kheng is an award-winning actress and producer in Singapore. She is seen in the movie Crazy Rich Asians, where she plays "Kerry Chu". Kheng has also created and produced festivals such as The SIN-PEN Colony at the Georgetown Festival in Penang and The 20-Something Festival in Singapore.
MANAGEMENT TEAM
Lim Su Pei
Assistant Director
Su Pei has over ten years of experience working for the arts industry. Under the umbrella of The Old Parliament House Limited (nka The Arts House Limited), she has managed international and regional arts-business programmes held locally and across the continent in South Africa and Eastern Europe.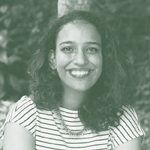 Kirti Bhaskar Upadhyaya
Assistant Curator
Kirti received her degree in History of Art from the Courtauld Institute of Art, London. She is passionate about modern and contemporary Asian art, with a particular interest in art that addresses colonial histories. She investigates the complicated histories and narratives of Singapore through her work at OH!
Daniel Chong
Assistant Curator
Daniel is heavily invested in the ideas of feeling as a form of knowledge when approaching art. He hopes to find alternative ways of producing and understanding art. While also an artist, his research lies loosely within the expanded field of sculpture.
Carissa Low

Marcomms Manager
Carissa is passionate about storytelling through art and making art more accessible to the average person. She is also interested in tech and its increasing role in art and museum spaces. She has over a year's experience in a communication agency working with international brands.
Tang Hui Shi
Community & Partnerships Manager
Hui Shi received her degree in Business Administration at NUS, and has two years of experience in Myanmar where she set up a travellers' hostel. She enjoys striking up conversations and discovering stories from people of all walks of life
Marvin Lee

Marcomms Intern
Marvin is drawn to visual aesthetics, stories of the everyman and music. He aspires to increase awareness of the local arts scene and make it approachable to Singaporeans. He has a strong interest in interactive mediums of art and storytelling such as video games and interactive films and how they challenge the definition of art.
CONTACT US
OH Open House Ltd
90 Goodman Road
Blk B #05-09
Singapore 439053